Flexible
Stopper BH125
Stopper BH125 is a horizontal flexible safety barrier.
It is designed to protect walls and equipment. It is manufactured in single- and multi-sectional versions. Made of extra strong plastic polymer. The Stopper evenly distributes the mechanical load over its entire surface, thereby it does not deform. Moreover the barrier maintains the integrity of the floor and vehicles in the event of a collision.
It is highly proof against the action of moisture, ultraviolet and temperature difference. It can be used in cold rooms.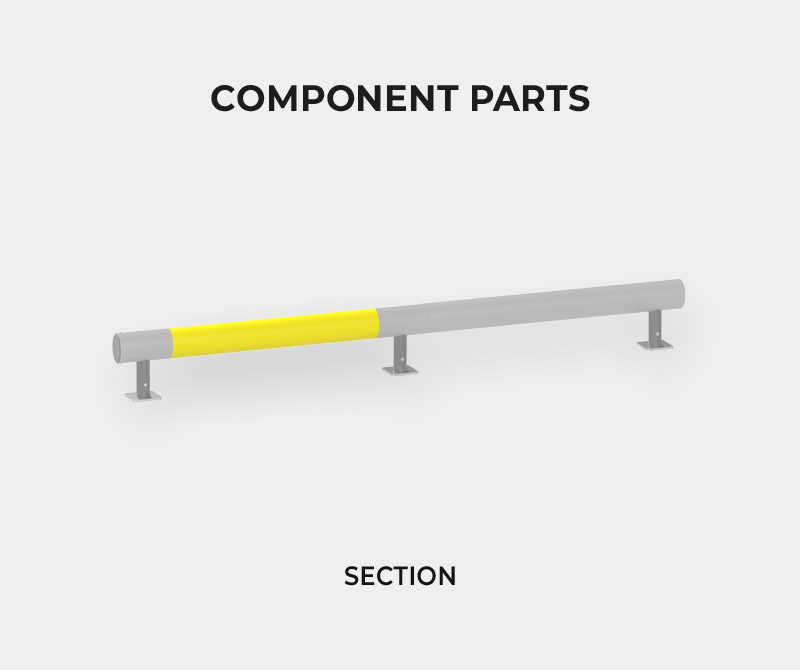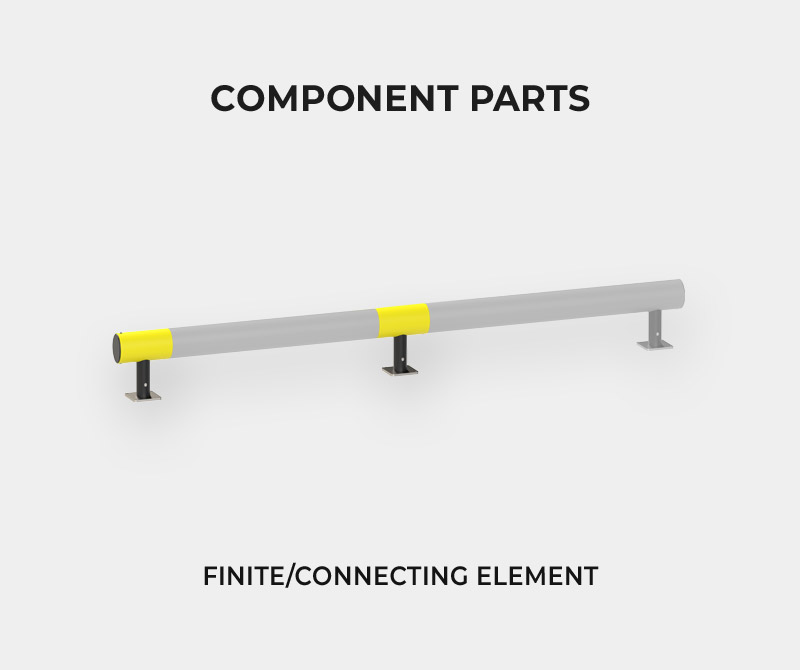 Finite/connecting element diameter
75 mm
Advantages
Protection
Stopper BH125 is designed to protect walls and equipment from machinery. Moreover, even in case of a big impact, your floor will remain intact, as the barrier design will not allow the anchor to break out.
Cost reduction
The flexible barrier will allow you to save on the repair of equipment that can be damaged by careless driving. The flexible barrier cushions and absorbs the impact force, so the equipment, the transported cargo and the object to be protected will remain intact, consequently allowing you to save on repairs.
Does not deform
Due to the material and design features, the flexible barrier will remain intact and without deformation even after numerous impacts.
Versatility
This barrier is a universal solution for the protection of warehouse and industrial premises, as well as cold rooms.
Resistant to external environments
The safety barrier retains its properties even when exposed to moisture, ultraviolet and temperature differences, which allows it to be used in various premises.
Aesthetics
The barrier will be an excellent addition to the interior of any room. It will create a more professional and aesthetic appearance.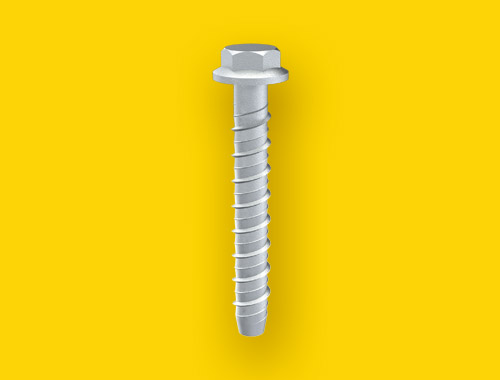 You will need
The self-tapping anchor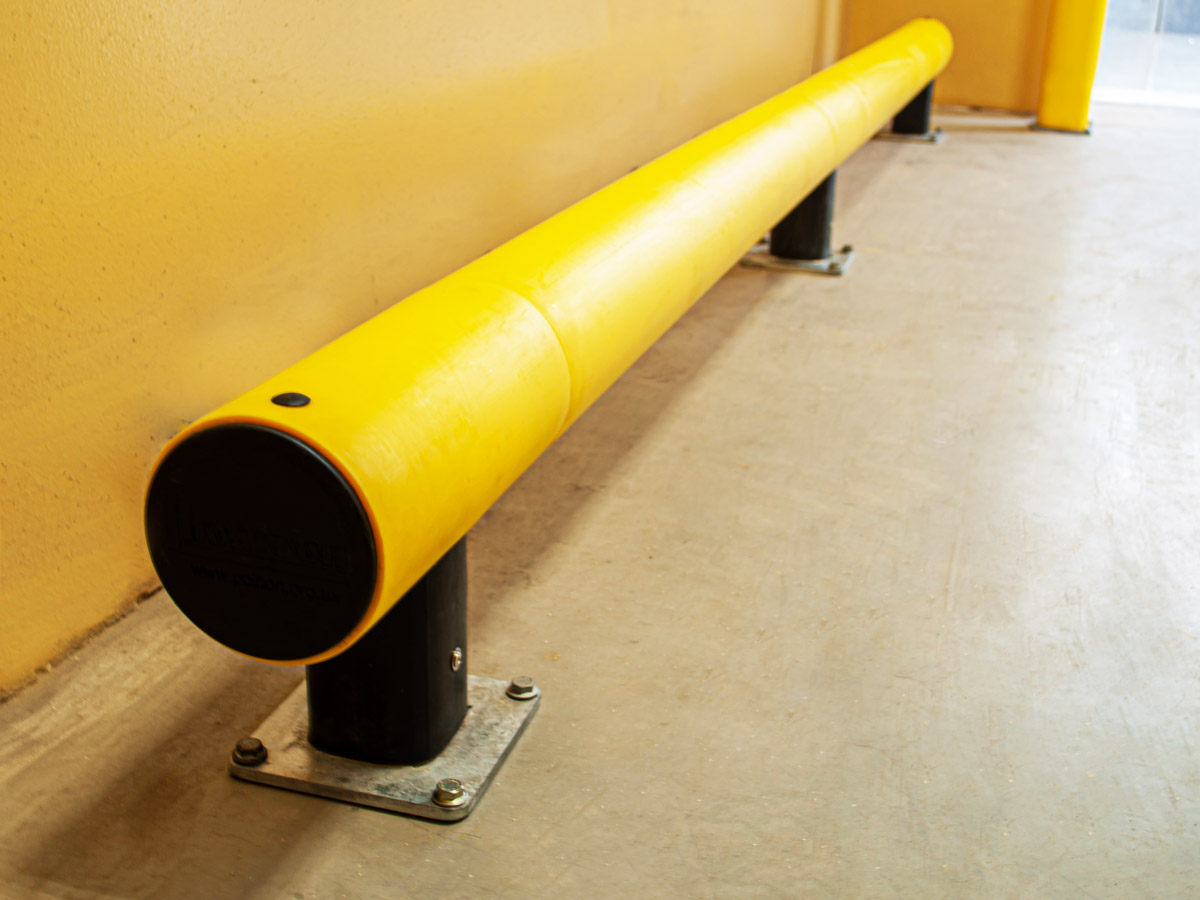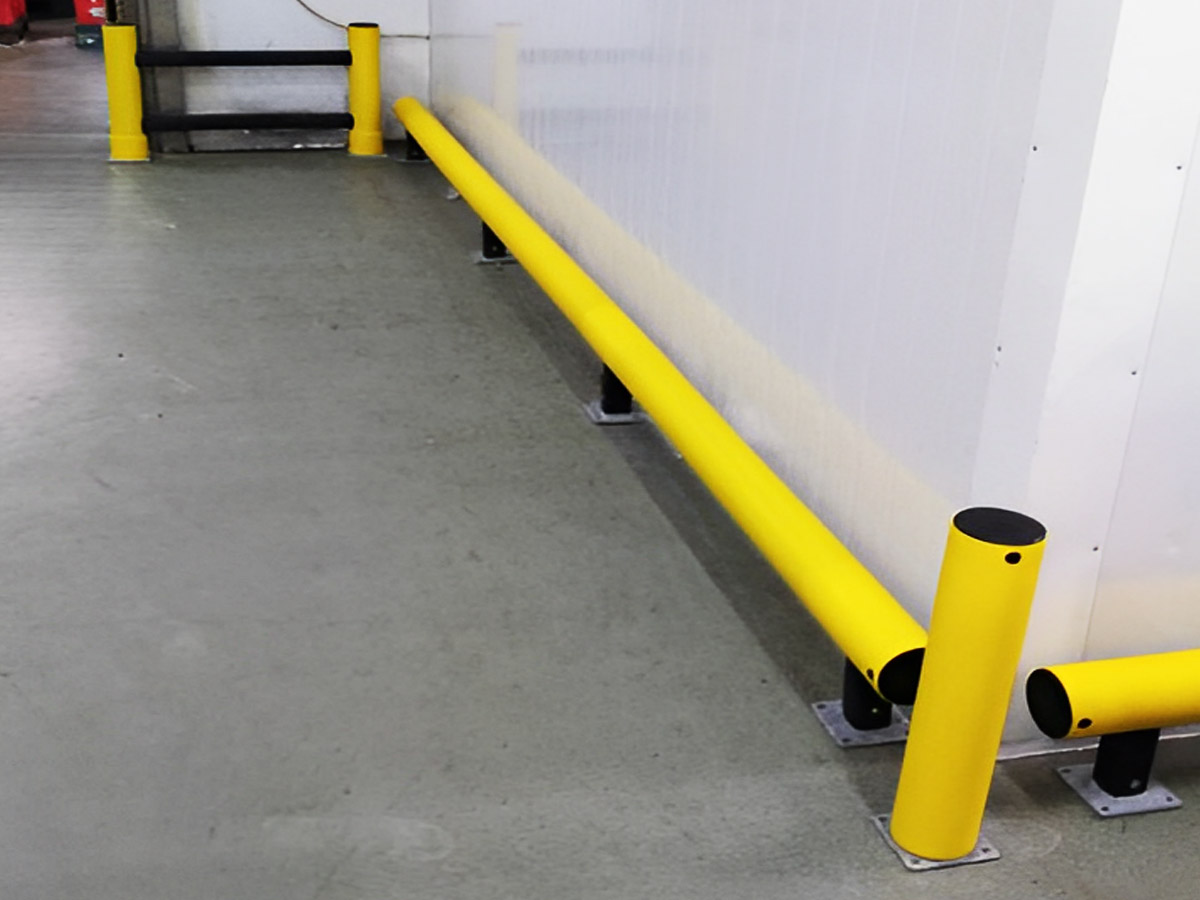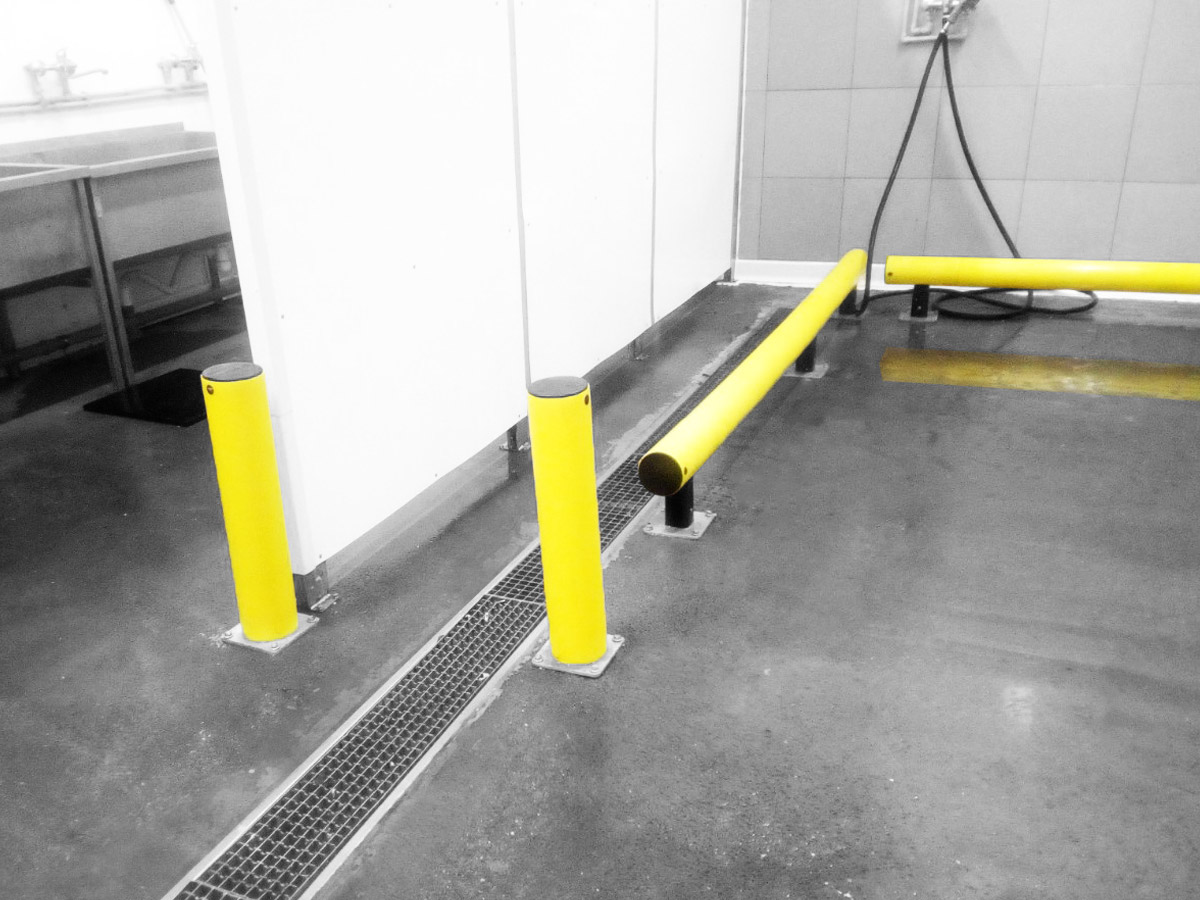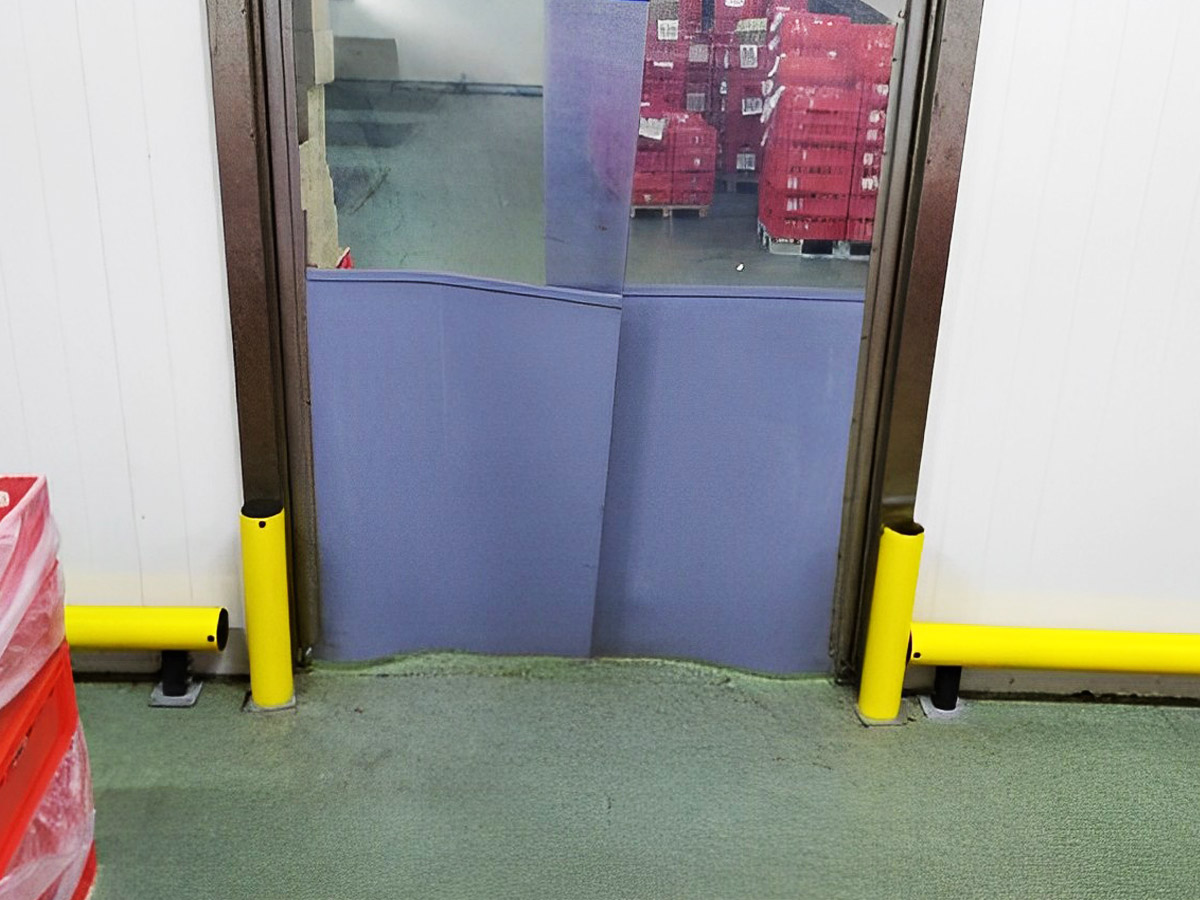 To order the desired safety fencing or to clarify the information, fill out the form below. Our specialist will advise you and help you choose products in accordance with the specifics of your enterprise.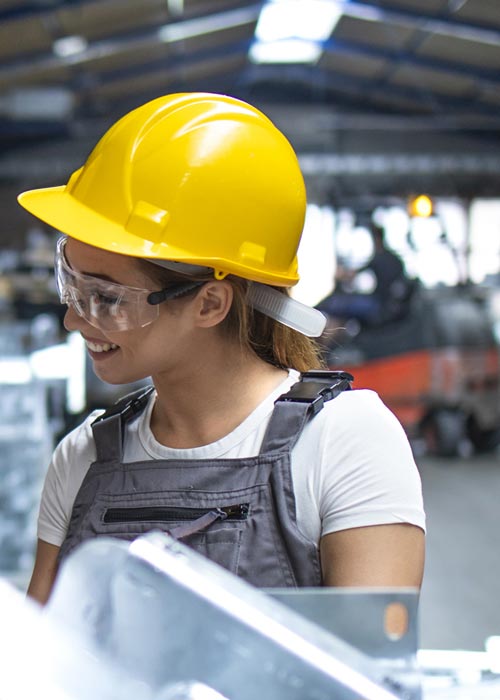 Contact us