Flexible
Stopper BRD125
Stopper BRD125 is a flexible safety barrier. It is designed to protect sliding doors. It is supplied packaged with safety pole Stopper BV125/1000.
Made of extra strong plastic polymer. The Stopper evenly distributes the mechanical load over its entire surface, thereby it does not deform. The barrier also ensures the integrity of the floor and vehicles in the event of a collision. It is highly proof against the action of moisture, ultraviolet and temperature difference. It is suitable for use in industrial premises.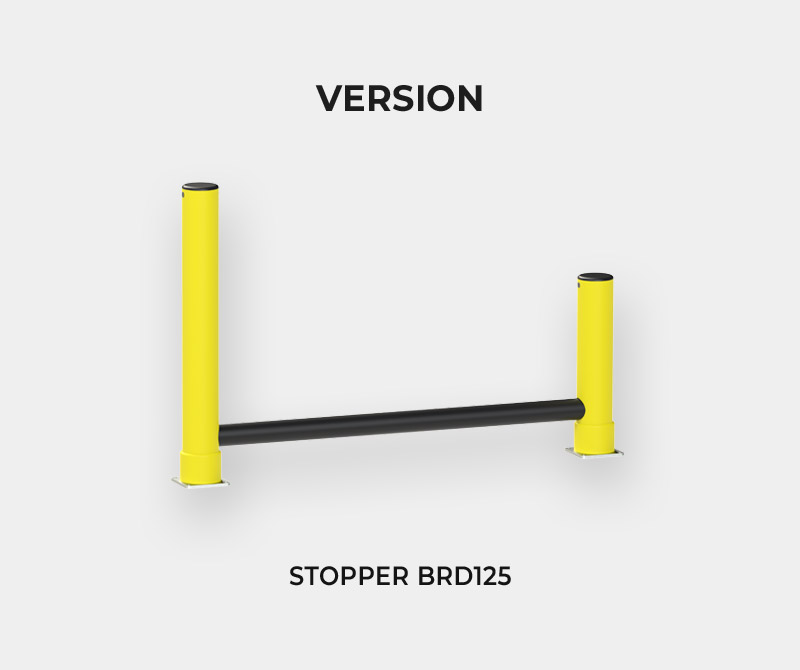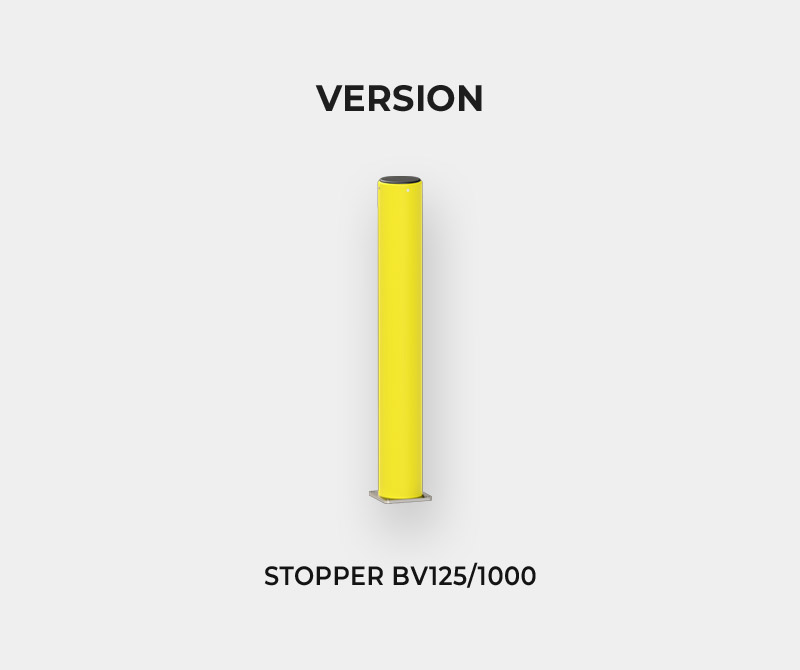 Finite/connecting element diameter
125 mm
Advantages
Protection
Stopper BRD125 is designed to protect sliding doors from collisions with hand trucks, electric pallet trolley and similar equipment.
Ease of maintenance
All types of detergents are suitable for washing the barrier, along with the possibility of washing under high water pressure.
Shock absorption
The Stopper absorbs and dissipates the impact energy at a vehicle collision, and then returns to its original position without any signs of damage. The integrity of the equipment, sliding doors and transported cargo is maintained.
Zero damage to floors
If the equipment crashes into a metal fence, there is a high risk that the barrier will tear out the anchor that is attached to the floor. Due to the fact that the flexible barrier dissipates impact energy, the risk of damage to the floor is minimal.
Long-lasting signal color
The barriers have a signal yellow-black color that remains durable over time, since this color is part of the material and is not subject to fading or peeling off.
Cost-effectiveness
You can save on repairs of floor, appliances, sliding doors, and repainting by installing a flexible safety barrier. Make an investment into flexible protection once and save significant means in the longer term.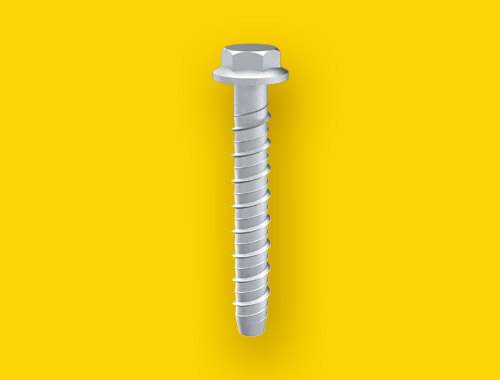 You will need
The self-tapping anchor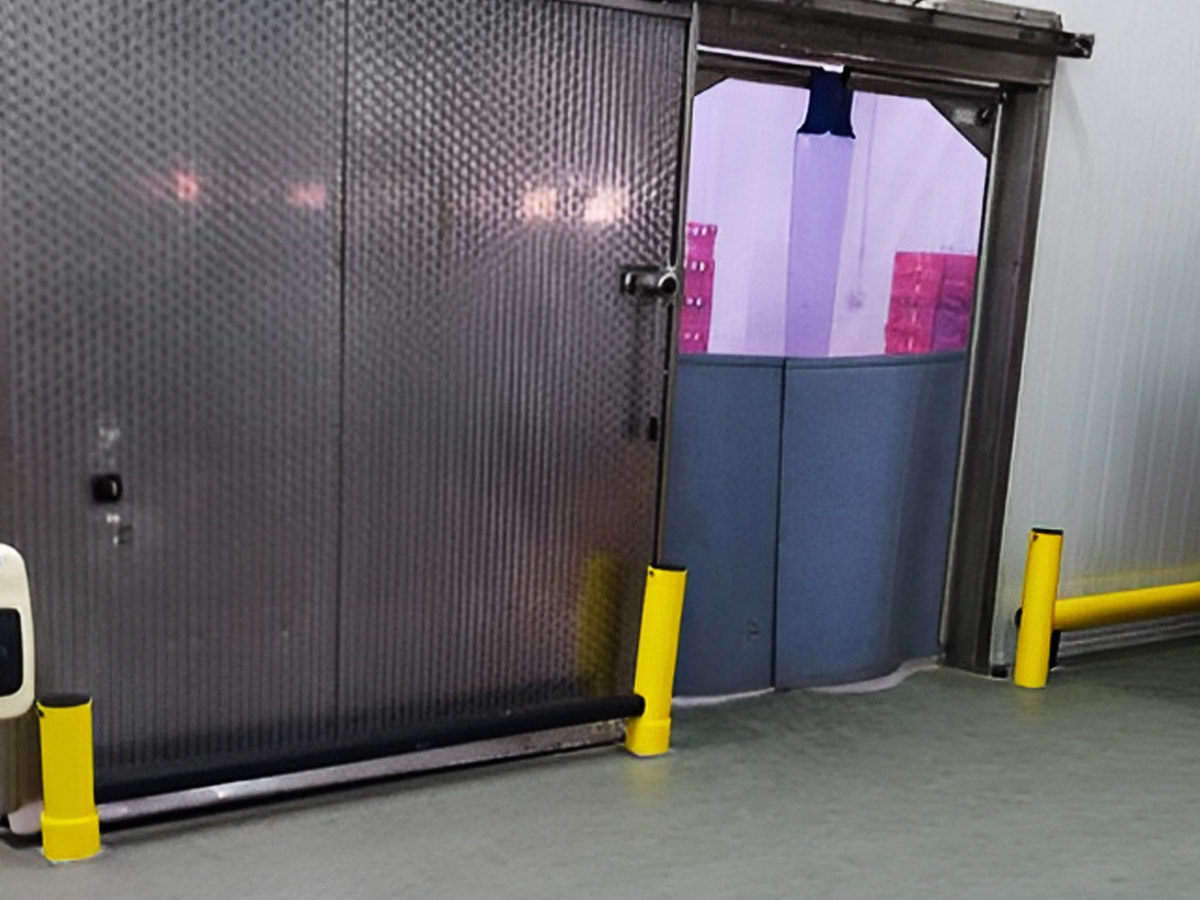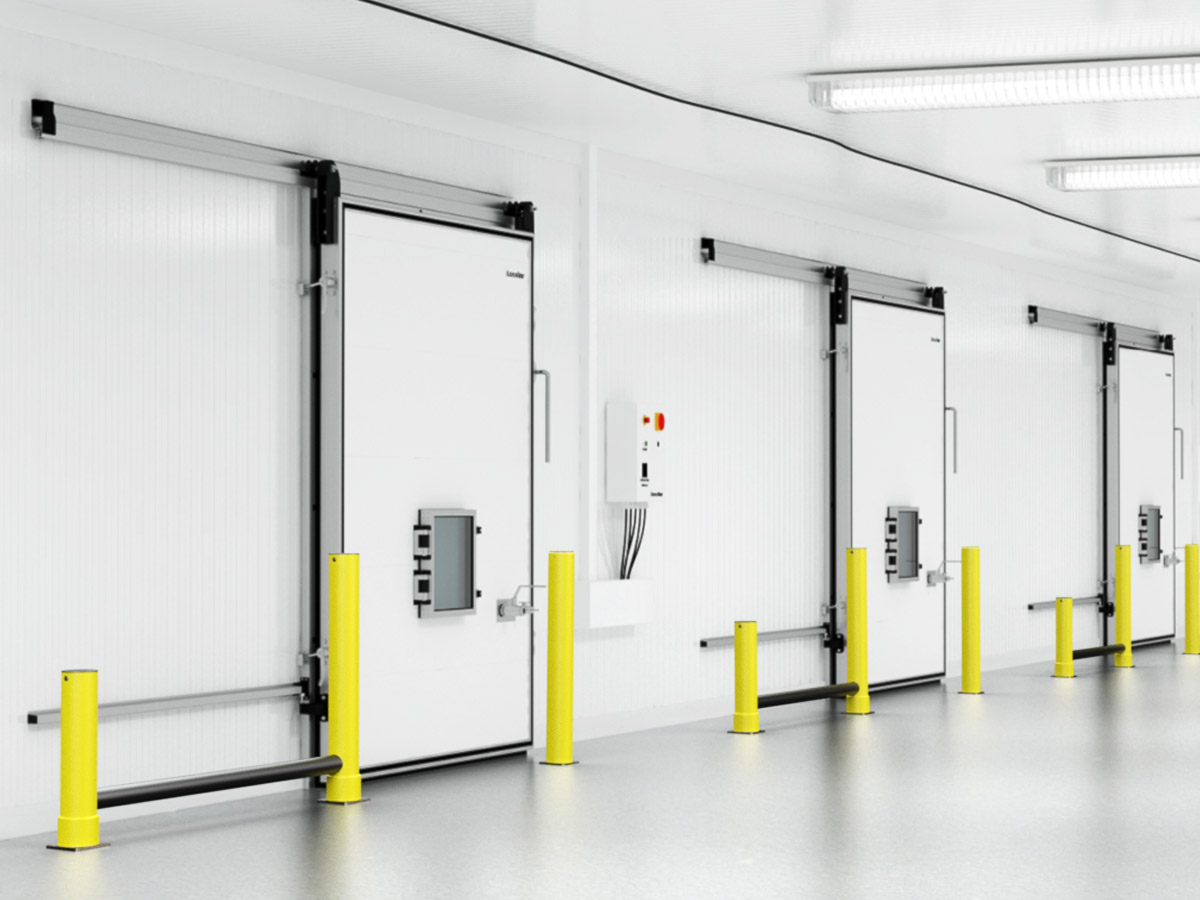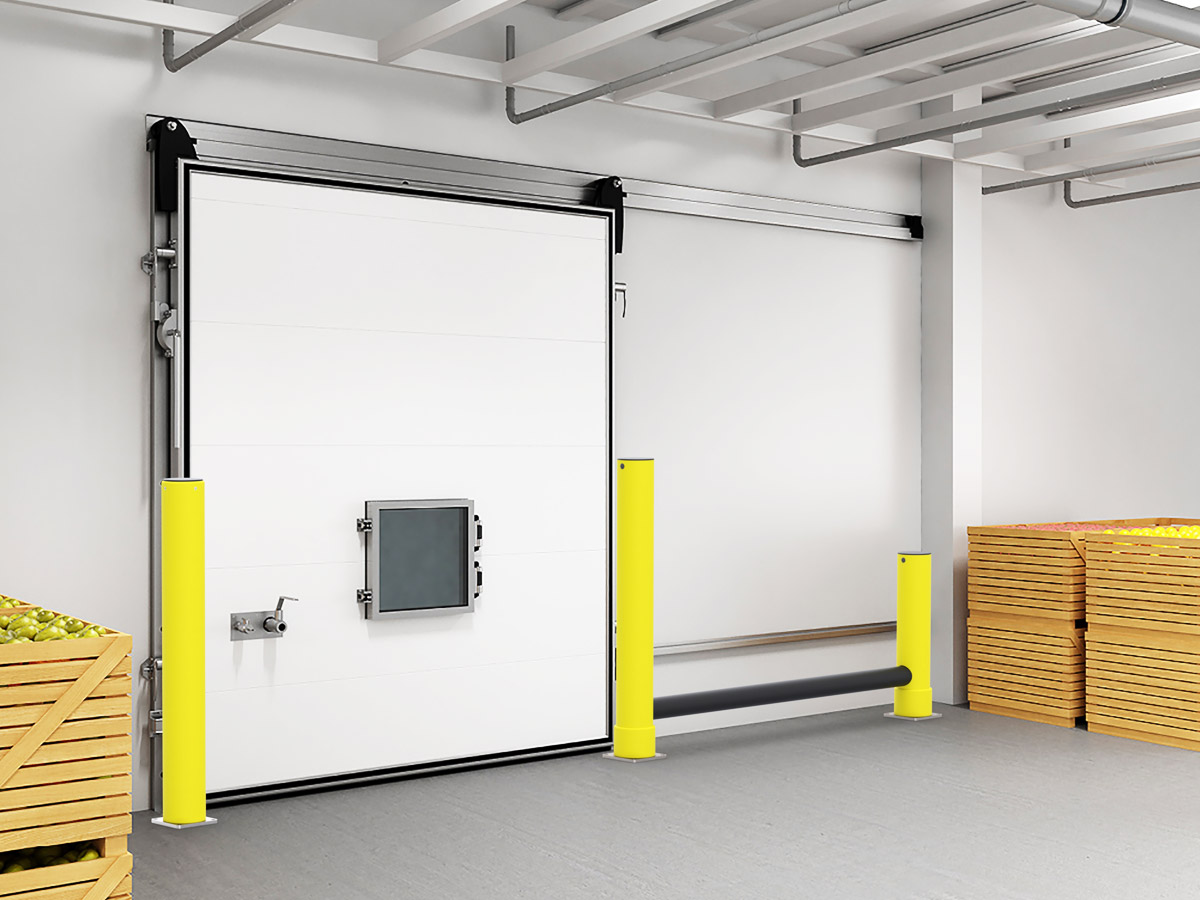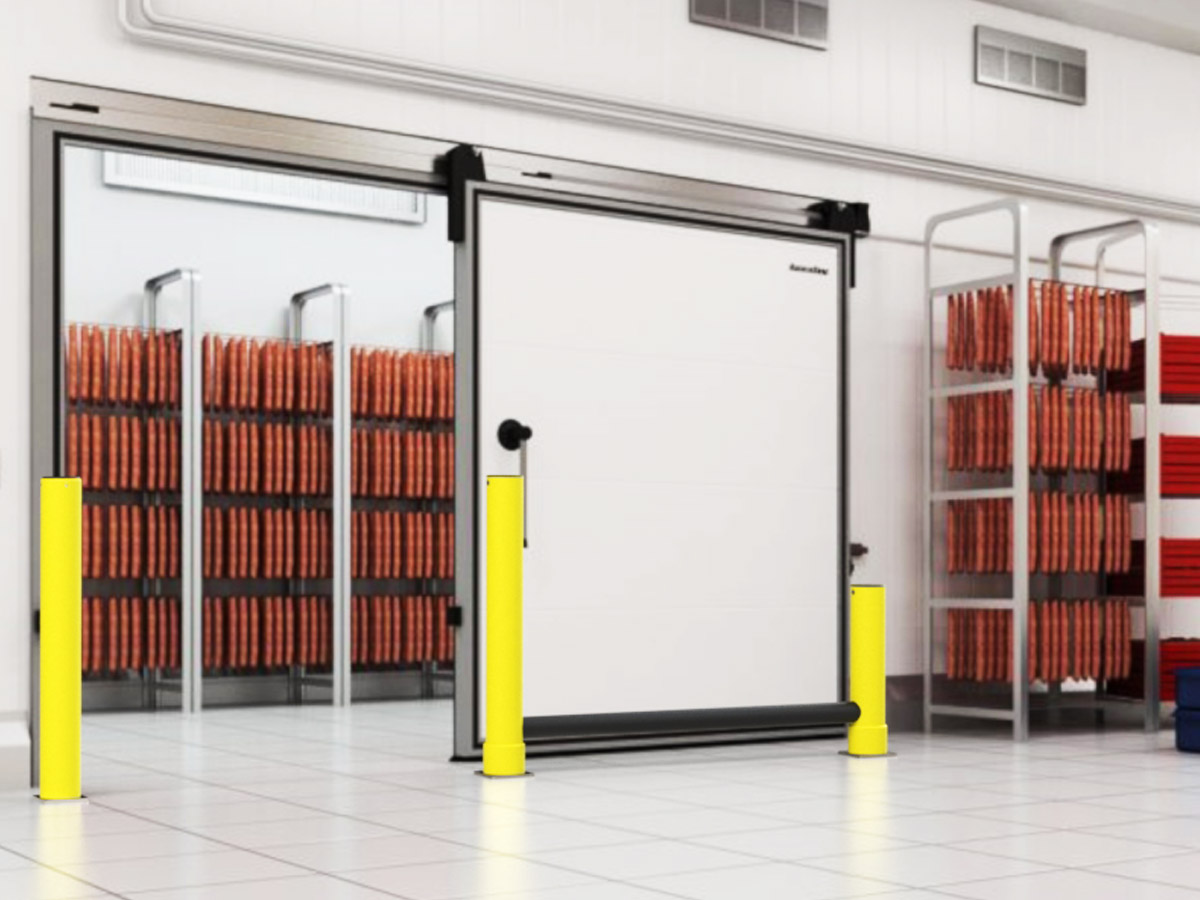 To order the desired safety fencing or to clarify the information, fill out the form below. Our specialist will advise you and help you choose products in accordance with the specifics of your enterprise.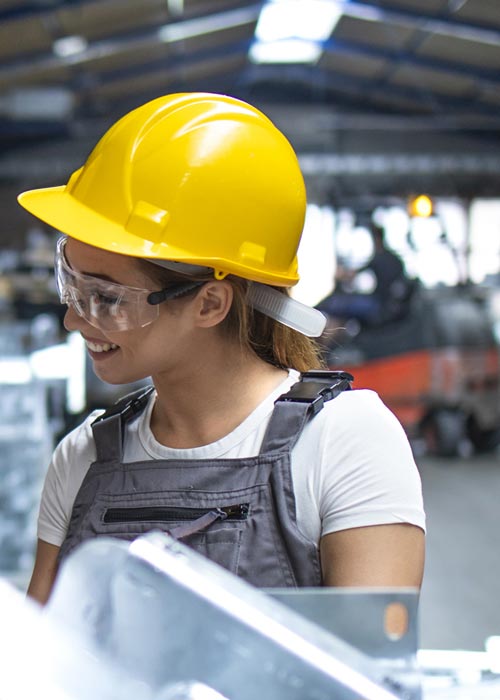 Contact us