Flexible
Stopper BWorkerH
Stopper BWorkerH is a flexible safety barrier. It is designed for workplace protection at cargo acceptance and discharging. It can be made in the desired size. It is made of an extra strong plastic polymer. The fence evenly distributes the mechanical load over its entire surface, thereby it does not deform.
The barrier also ensures the integrity of the floor and vehicles in the event of a collision. It is highly proof against the action of moisture, ultraviolet and temperature difference. It is suitable for use in various premises.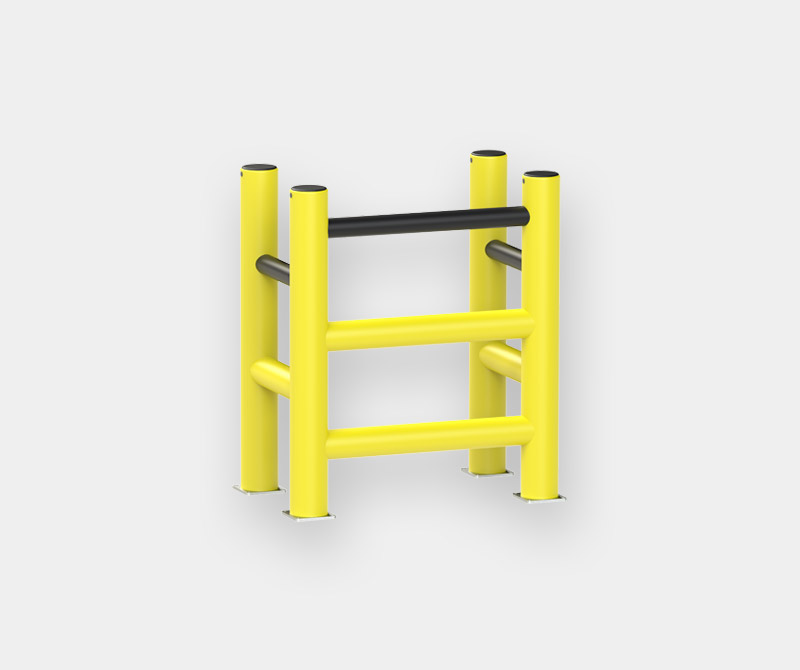 Finite element diameter
140 mm
Section diameter
75 mm; 110 mm
Advantages
Security and Protection
The barrier will ensure the safety of your employee at the workplace, preventing possible accidents at cargo acceptance and discharging, protecting against collision with a forklift and other machinery.
Shock Absorption
Due to its special design and extra strong plastic polymer, the flexible barrier absorbs and dissipates impact energy. Therefore, even after multiple collisions, the fence will have no visible damage.
Equipment protection
Unlike metal fences, a flexible barrier can absorb shock; a forklift or other equipment will remain intact after a collision. Consequently you can save on their premature repairs.
No need for painting
The barrier material has a bright yellow and black color, which will not fade or peel with age, so over time, there will not be any need for its repainting or doing any other cosmetic work.
Easy maintenance
The fence does not require specialized care. Any detergent is suitable for cleaning it; pressure washing is possible.
Easy installation
The barrier is provided pre-assembled; all you have to do is fix it in the right place to the floor with self-tapping anchors.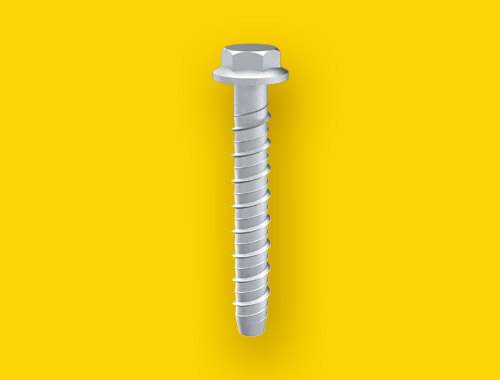 You will need
The self-tapping anchor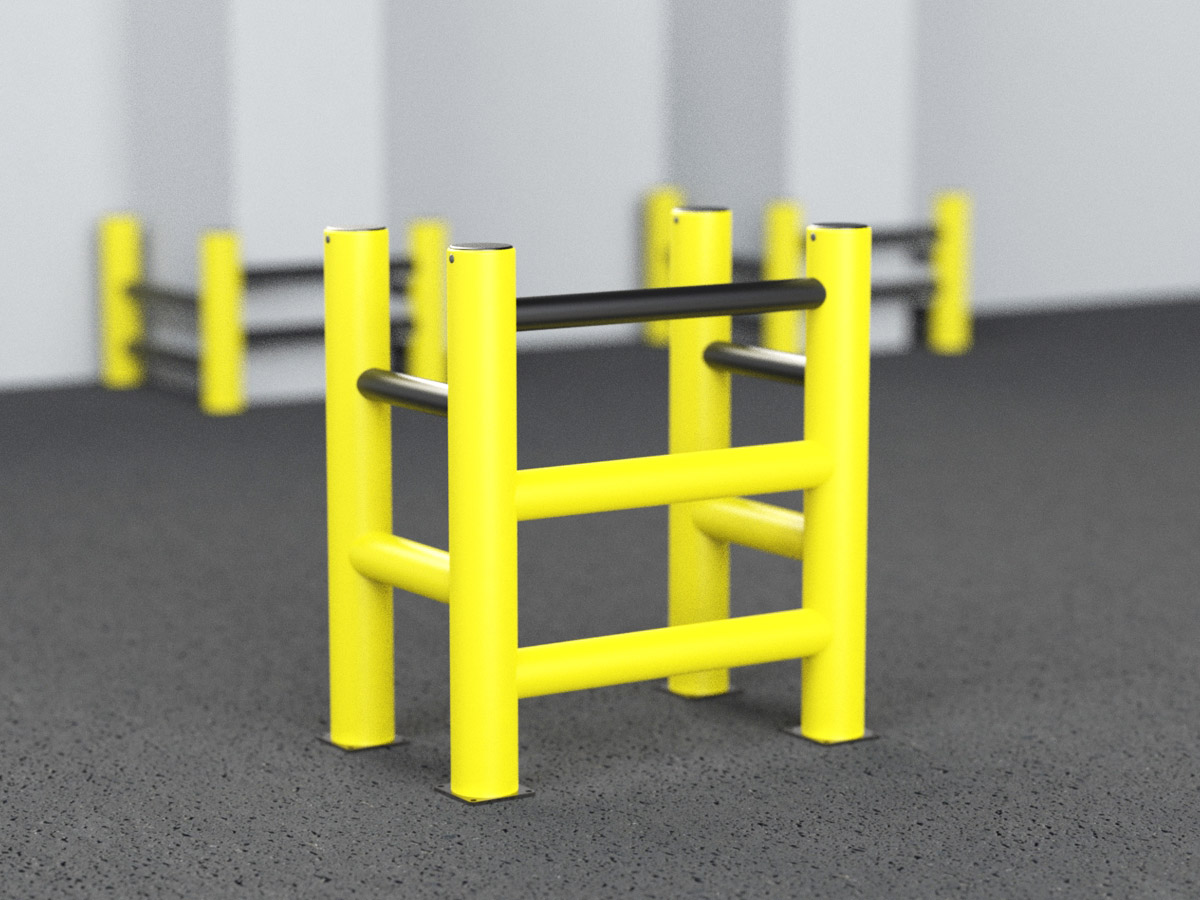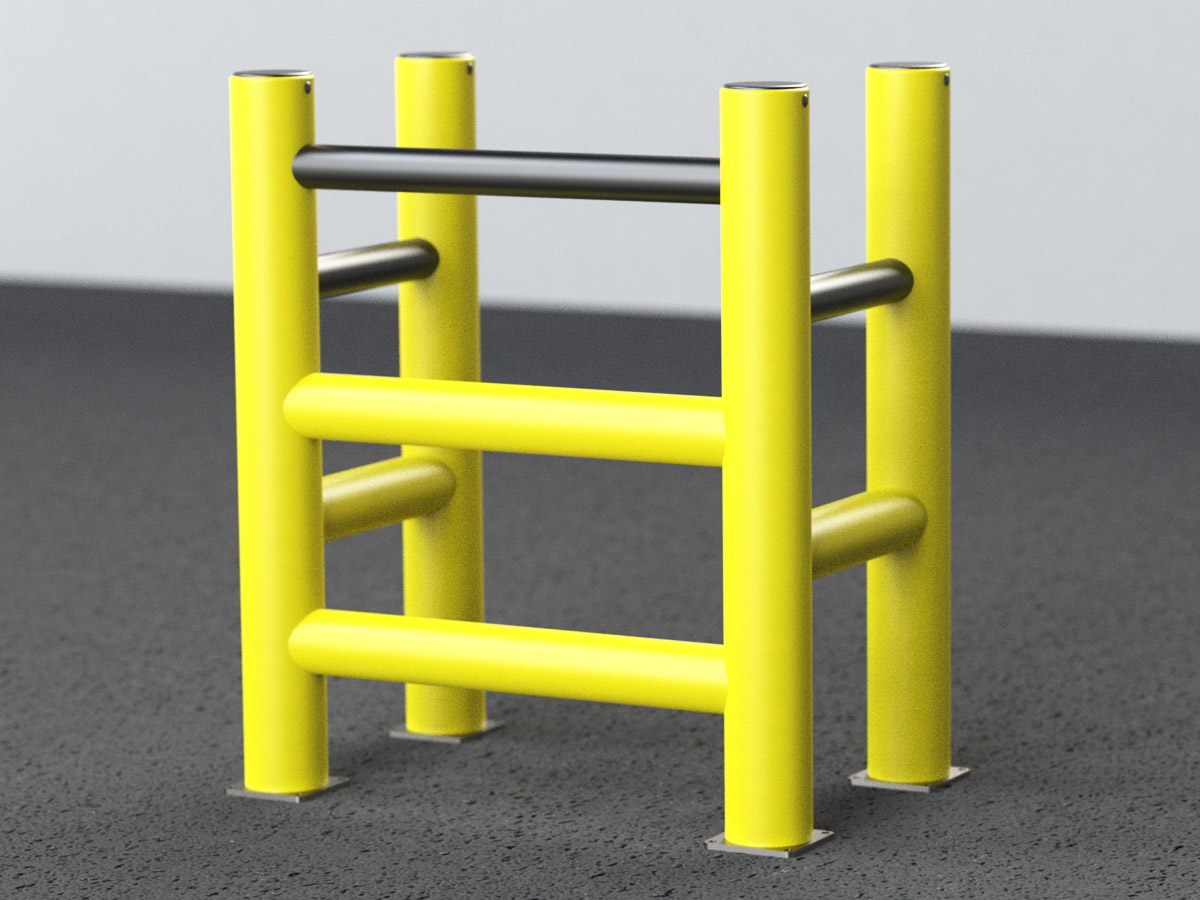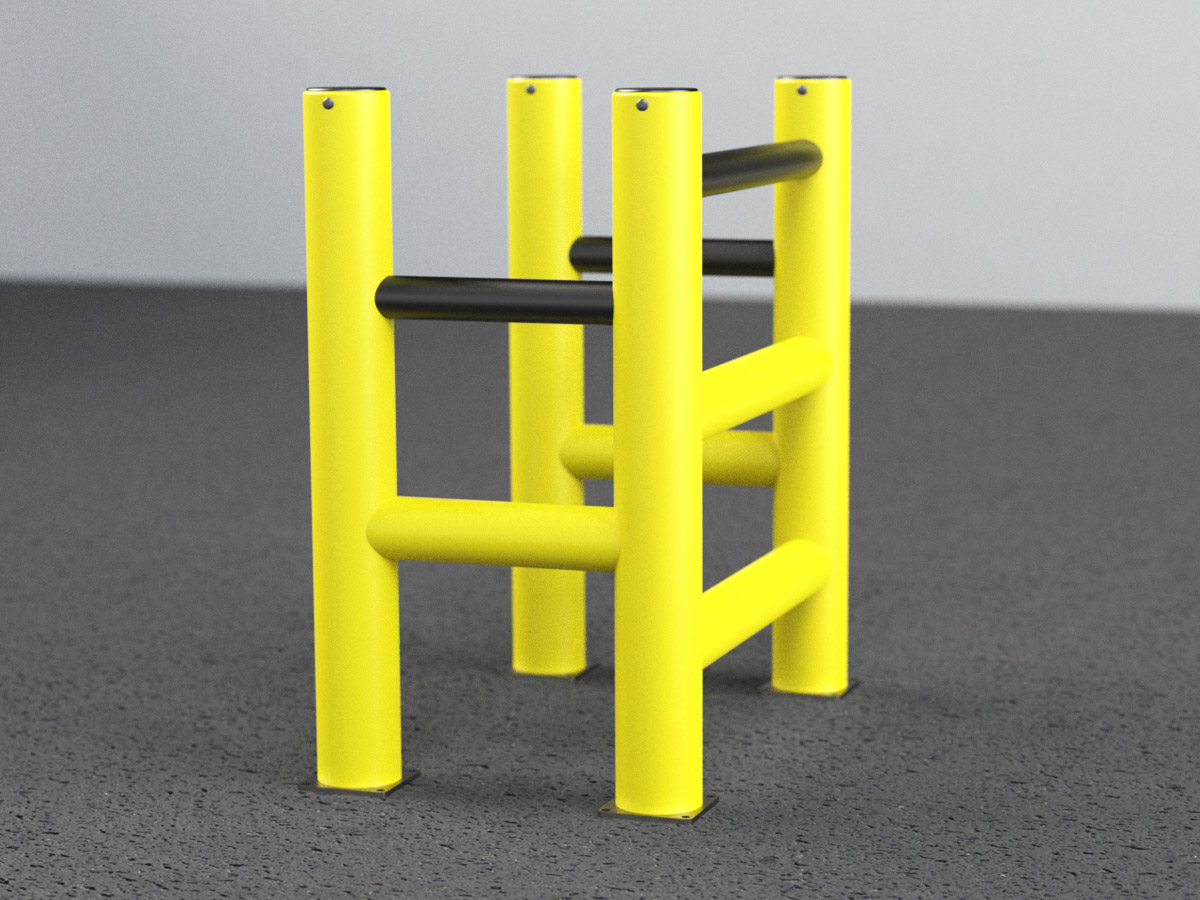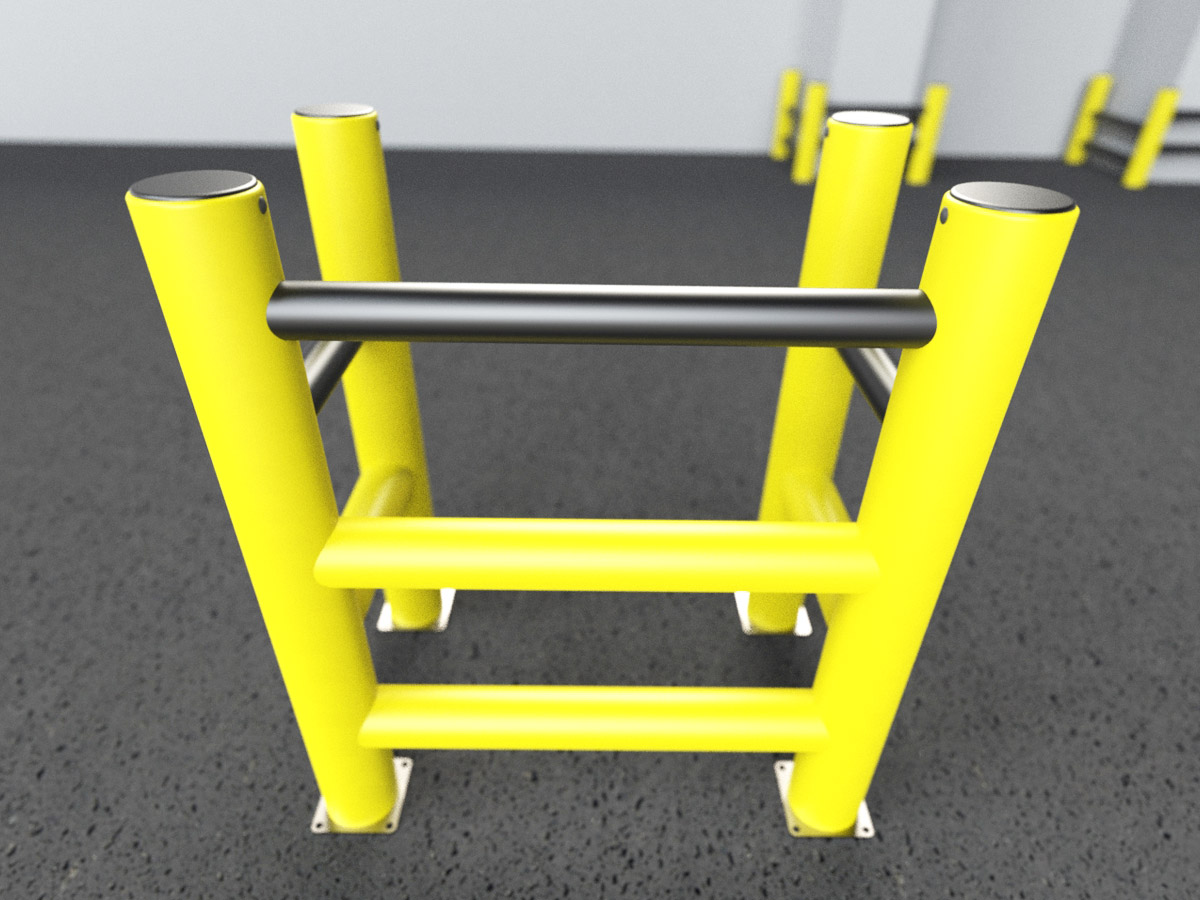 To order the desired safety fencing or to clarify the information, fill out the form below. Our specialist will advise you and help you choose products in accordance with the specifics of your enterprise.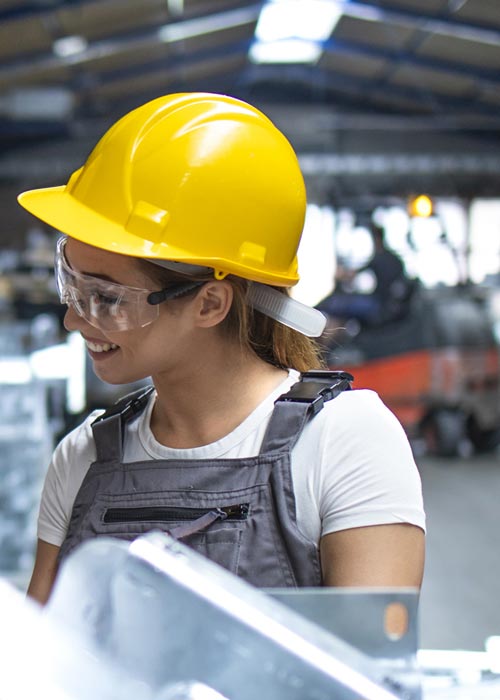 Contact us